We have talekd about traffic before here at Mishaps, but I really want to stress the following program. If you have not signed up, why not give it a try? Takes 3 minutes to join, it's free, and you can link as many sites as you want. You start with a certain amount of free credits, then as you look at other web sites, or blogs- you earn 1-6 credits each. How easy is that? You are then put into the rotation to receive free traffic to the sites you have linked.
Really, this one is a no brainer. I have participated for several months, now and have been very happy with the results. Also, some of the sites you are presented to choose from are great traffic builders, too! Set your own filters for the types of web sites you want to browse... Marketing, shopping, selling online, family, recipes, etc. You look when you want, know massive amounts of emails filling your boxes- you decide, the program is on your terms, it is free! Give it a go.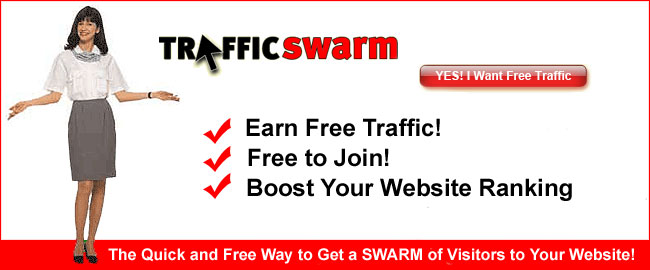 How to Get Your Website Visitors to Willingly Supply You with Plenty of Fresh Content
By Alice Seba & Annette Elton
If you are like most people, you probably have more commitments than time. You make cuts to help compensate, typically setting aside the more time consuming tasks like writing fresh content for your business. Some people find it easier to hire a writer than try to schedule time to write but what if we told you, you could also get content for free?
Here are two easy ways to get your visitors to willing give you content at no cost.
1) Encourage Commenting on Your Blog
The first thing you need to realize is that it takes time so if you don't have tons of comments right off the bat, don't be discouraged…just keep at it. A blog that is up-to-date with fresh content will encourage more and more commenting.
Just like with any other marketing you do for your business, you need to first build a relationship with your blog readers. Blog readers need to feel like they "know" you and the more you post and the more real you come across to your readers the easier it will be for them to approach you and build that relationship.
Make your blog convenient for your readers by setting up an RSS feed and email notifications of new posts. You're busy and so are your readers, so don't waste their time by making them check everyday to see if you've posted something new.
Give your readers something to talk about and respond to by asking questions and voicing your opinions on hot topics. When given the invitation to communicate with you more will do so.
2) Encourage People to Post Product Reviews
One of the reasons Amazon.com does so well is because it allows its visitor to contribute their own opinions. People love to give their opinions and people also love to hear other people's opinions about products.
You can do the same thing. Post simple product reviews for products that your target market is interested in and allow your visitors to add their own comments, full reviews and ratings. As more people leave reviews, the more likely your site will be the go-to place for product reviews in your particular subject area.
Tell your blog visitors, subscribers and visitors about the product review system. You can even offer a points and ratings system where reviews can earn rewards for the quality and frequency of their reviews.
Getting your visitors to willing give you content won't just happen over night, you still have to work with and supply some initial content and points of discussion, but once it gets going participation starts to multiply.
Editor's Note: If you'd like to take the hassle out of content creation and get back to running your business, let All Custom Content take care of all the little details. For professionally researched and prepared content, visit Annette & Alice at http://www.AllCustomContent.com
Be sure to tell them Valerie Poling sent you and they'll take good care of you.